Black Rock labradors
presents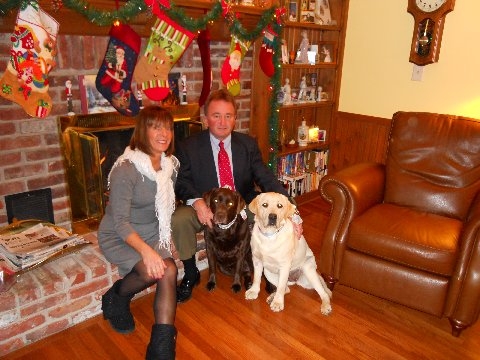 Black Rock Bamboo
Bamboo, is owned by Dave and Lisa Eaton. Bamboo is a happy loving girl that loves to retrieve.
Brier X Bronson litter - born December 29, 2009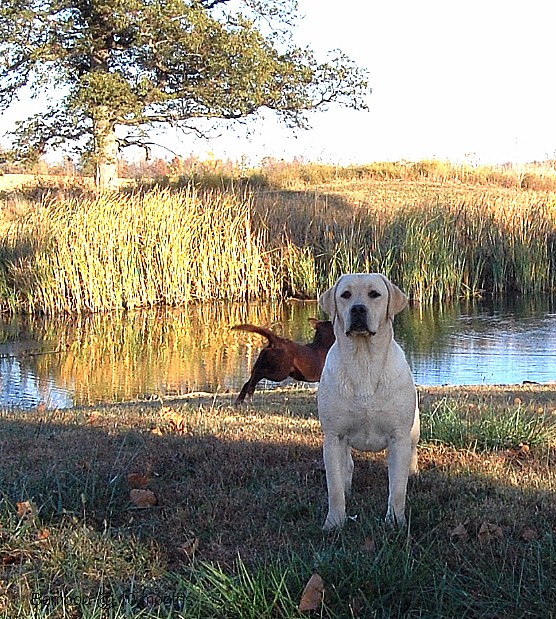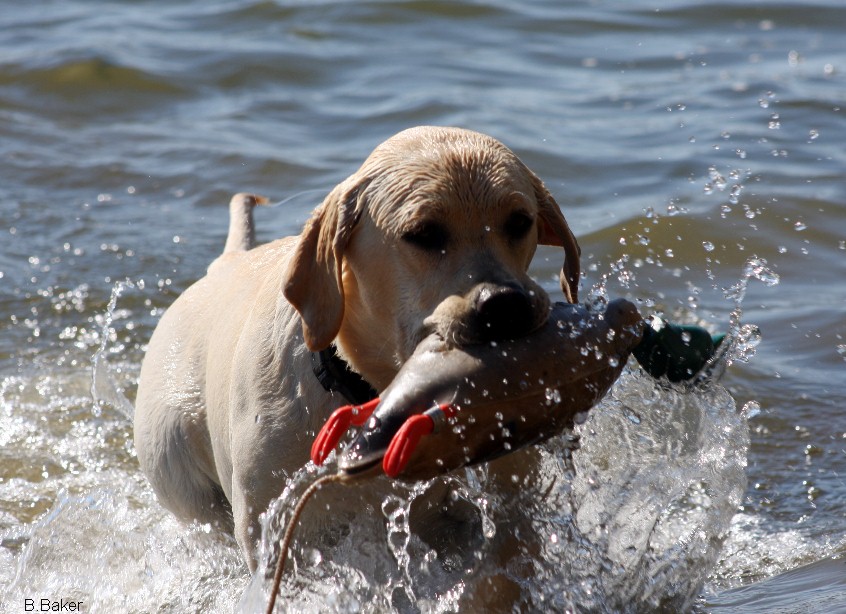 Bamboo, swam for the first time on 4/10/10 at Sylvan Meadows pond.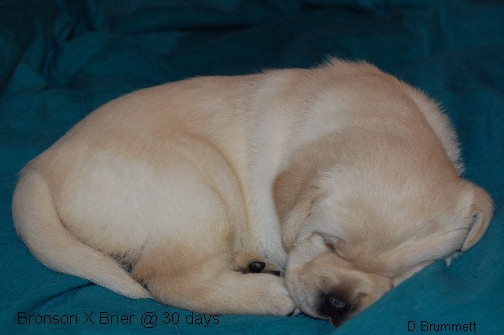 SIRE: Black Rock Bronson SR15327701
Sire

CH SYLVAN MEADOWS BLACK ROCK Bravo WCI, CGC, WC SN709238/01 YLW OFA Excellent, elbows clear, optigen A1, Heart clear.

Sire
CH Hunt Club Sho N Tail Risky Business "Kruse" SN409221/04 5-98 OFA27G YLW


Sire
CH Tabatha's Drifter at Dickendall JH (Retired) SN 936340/04 4-93 OFA28G OFEL28 CERF91 BLK DNA Profile #V34550
Dam
Hunt Club Sealed With A Kiss SN024414/08 10-95 OFA27G OFEL27 BLK
Dam

CH Sylvan Meadows Sassy "Cassie" CGC, WC SN211221/04 12-97 YLW, OFA excellent, elbows clear, eyes CERF'd.

Sire
CH Hunt Club Hennings Mill Gino NM981467/09 12-93 OFA25G OFEL25 YLW
Dam
Sylvan Meadows Coalchelsino SM802083/01 5-93 BLK
Dam

GINGERBRED BLACKROCK BELIZE WC SN/759919/03, OFA good

Sire
CH Tabatha's Gingerbred Cutter JH, CD, CGC SN128293/02 2-96 OFA24G BLK DNA PROFILE# V66243

Sire

CH BANNER'S Muskelunge BUCKEYE SM945026/01 7-93 OFA24G OFEL24 CERF86 CHLT


Dam

CH TABATHA'S INSPIRATION SF519369 12-92 OFA24F BLK Inspiration webpage


Dam

HENNINGS MILL GINGERBRED ATM SN348929/01 2-99 OFA24E OFEL24 BLK


Sire
CH Guidelines Master Card SN264903/01 10-95 CERF76 BLK (SWE) DNA PROFILE #430294
Dam

HENNINGS MILL'S COUNTRY CHARM SF446735 11-92 OFA32G YLW

X
DAM: Glenmirth Black Rock Brier SR32954706
Sire

Spirit of Sherwood (UKG) OFA Hips Good, Elbows Normal, Eyes cleared annually Bonaventure Labs - John

Sire

Carromer Mystry


Sire

Poolstead Pretentious of Rocheby (Sire of 17 Champions)

Dam

Carromer Glamour Girl

Dam

Muriela Patrice

Sire

Lawnwoods April Jester

Dam

Mildura Mega

Dam

CH Pleasant Run Lady Genevieve CGC

Sire

CH Lenches Gallivant (UKG) Sire of 18 Champions

Sire

Eng. Sh Ch. Sandylands Gadabout (Sire of 12 Champions)

Dam

Lenches Tiptop (Dam of 3 Champions)

Dam

Ch. Ridgeview Shaka Buff Puff (Dam of 4 Champions)

Sire

Ch. Ridgeview's Dusty Road

Dam

Ridgeview Miss Marquette (Dam of 3 Champions)

Home: blackrocklabs
Updated 8/8/10 at 1:00 a.m.