Black Rock labradors
presents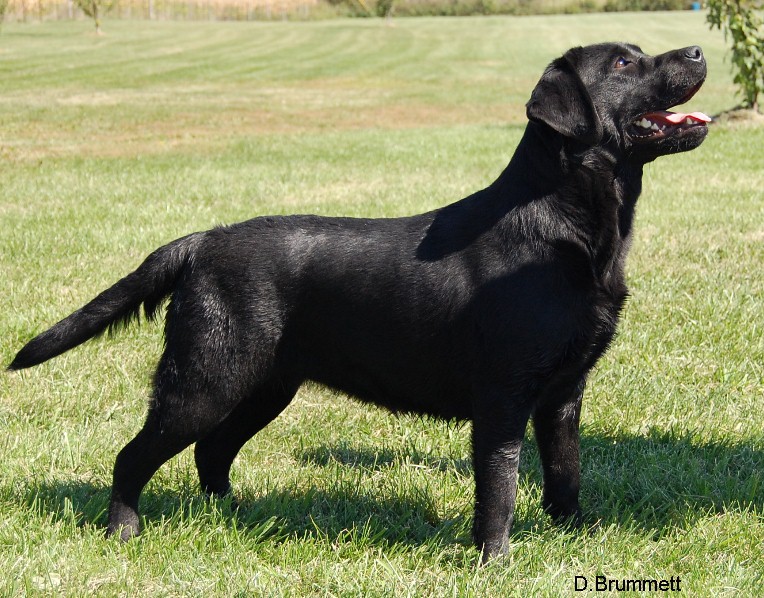 Markei's Black Rock Belline
Belline was whelped on June 7, 2006 by Keith and Mary Bestgen of Wichita, Kansas. Belline has a sweet temperament and loves people. She has a great expression, with beautiful brown eyes. She has a flawless topline, great double coat, double thigh and rear angles.
Clearances:
Belline's eyes were cleared by Deborah Stephan DVM, MS, DACVO, Indianapolis Veterinary Specialist, INdianapolis, IN.
September 2008: Belline is OFA good and elbows cleared,
As a puppy, Belline was examined by Dr. S. Krohne, School of Veterinary Medicine, Purdue University and found to be free from any hereditary eye diseases.
Belline was examined by OFA @ 9 months old and found to have Excellent (preliminary) hip joint conformation and elbows negative for elbow dysplasia.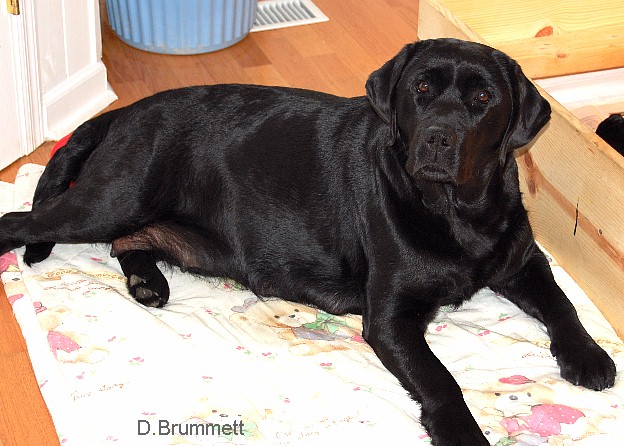 Markei's Black Rock Belline SR36127604
Sire

BISS Ch Janlon's Light My Fire "Striker" (Yellow) Website: Striker

Sire

Ch Langshott Gale Force From Kimvalley CD( Yellow), OFA27G, OFEL, Yellow, (UKG) Garry


Sire

ENG CH Sandylands Gad-About (Yellow)

Dam

Kimvalley Follow On to Langshott (Yellow)

Dam

Janlon's Til Morning Comes, OFA29G, OFEL29 (Black)DOB - 11 Mar 99 OptiGen A1 Hips-OFA-LR-117607G29F-PI Elbows-OFA-LR-EL13978-PI Eyes-CERF-LR-29868/Yearly Dawn was Best Brood Bitch at the San Diego and both days at GGLRC Specialties. Dawn

Sire

CH Dickendall Arnold (Black) OFA25G

Dam

CH Janneka Way's Sunny Side Up, Yellow

Dam

Ch Devonshire's Southern Belle "Scarlett" (Black) OFA Good, Elbows Clear and CERF'D Annually

Sire

CH Dickendall Davaron Gable , OFA25G, OFEL25 (Black) Clark

Sire

CH Dickendall Arnold (Black), OFA25G

Dam

Wolvercote Gaity Girl, UKG

Dam

CH Pine Edge Jus Maid-Rite, OFA24G, OFEL24 (Yellow)

Sire

Chablais Rhapsodie En Bleu, OFA24G, OFEL24, (Yellow) (Can) (Can. Ch. Ranbourne This Bud's For You x BISS Amer,Can. Ch. Chablais Myrtille)OFA good - OFA elbows - Eyes ACVO - Optigen A1 Producer of Champions, Specialty Winners & the 1997 Westminster Winner

Dam

CH Pine Edge Jus Bearly MI Turn, OFA24G, (Yellow)

This pedigree page was built for free at SitStay.com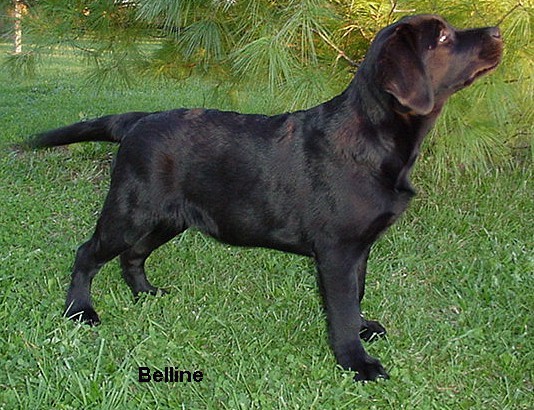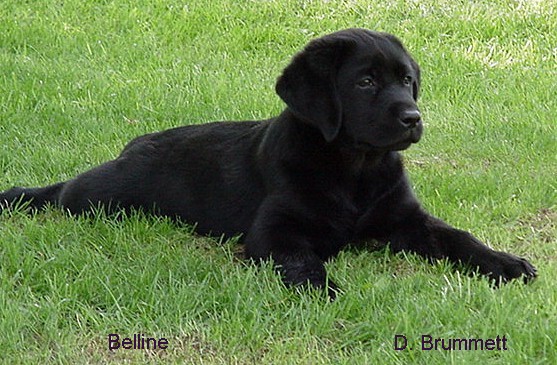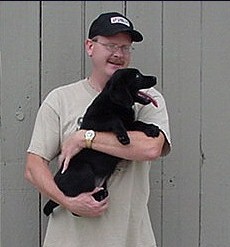 Belline's Puppies: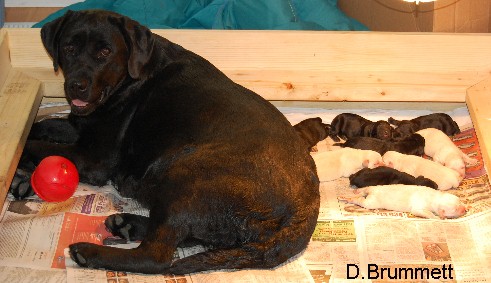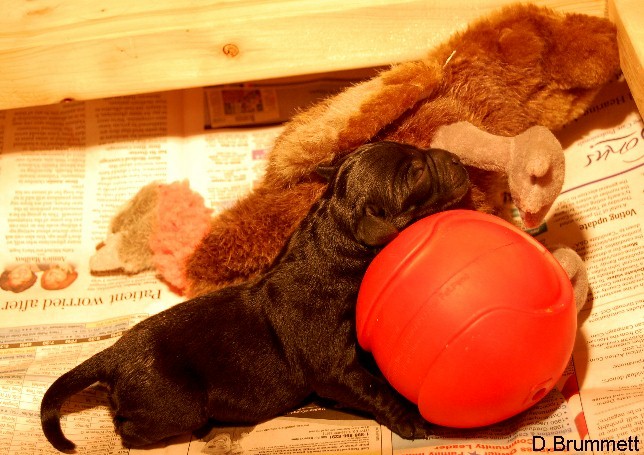 ---
Updated: 5/23/10 at 10:30 p.m.