Black Rock labradors
presents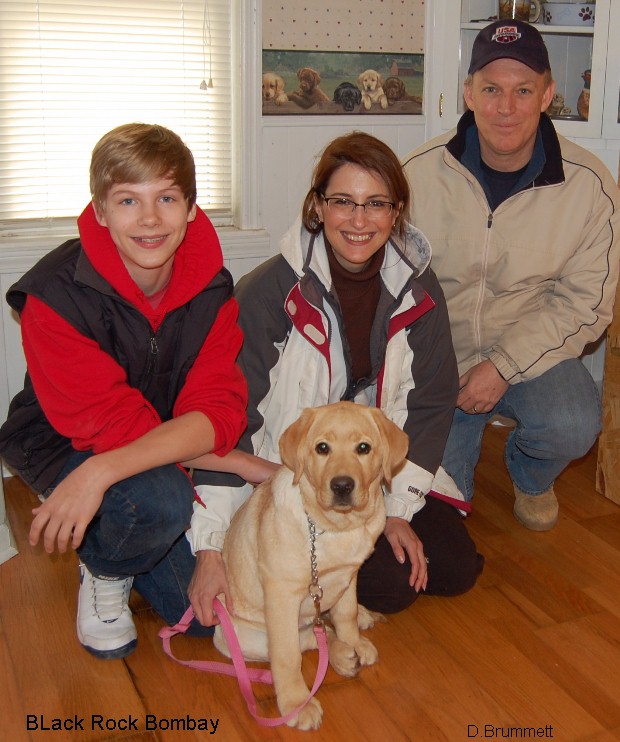 Black Rock Bombay
On November 3, 2010 Bombay was born in a litter of 7. Bombay has a beautiful expression, nice bone and thick double coat, She is a happy girl with a great drive to retrieve.
Bombay is owned by Brad Erdmann and family of Fishers, In.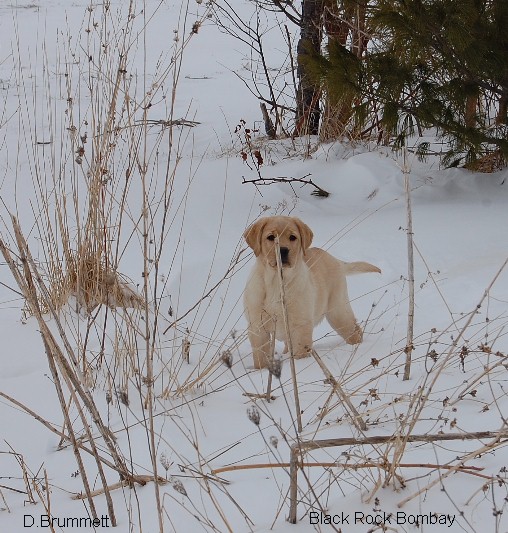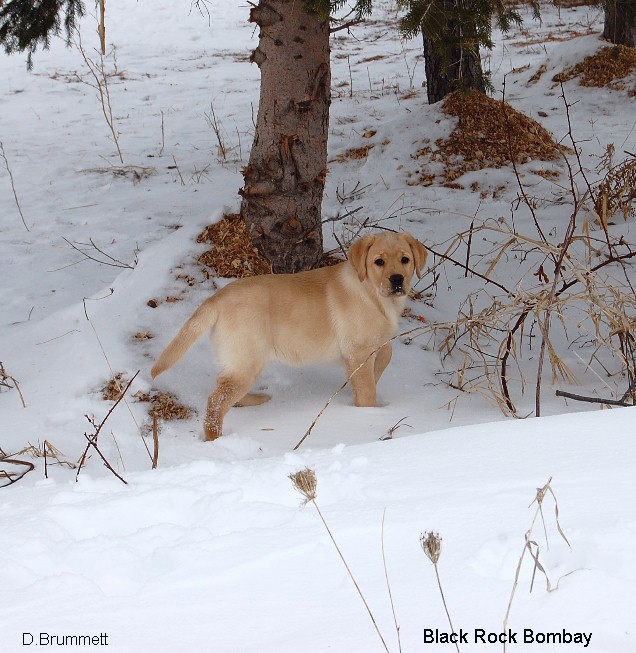 Sire: Sylvan Meadows Black Rock "Moses" SR52195809
Sire

CH Rozzay Hunt Club Clayview Grady SR01546601, Black OFA Hips Fair * OFA Elbows Normal

Sire

CH Dickendall Davaron Gable DOB 4/21/00 - SN730235/01 OFA LR-125197G25M-PI - OFA LR-EL16414M25-PI (By) Clark

Sire

CH Dickendall Arnold OFA LR38719G25M DOB 12/7/88 - (BB) Arnold

Dam

Wolvercote Gaity Girl

Dam

Rozzay's Lila Lovelorn

Sire

Bryndafydd Lexi

Dam

CH Muskelunge Holiday at Rozzay

Dam

Lousco Stardust at Sylvan Meadows "Starry" Yellow OFA Good, Elbows clear, CERF.

Sire

CH SYLVAN MEADOWS BLACK ROCK Bravo WCI, CGC, WC SN709238/01 YLW

Sire

CH Hunt Club Sho N Tail Risky Business "Kruse" SN409221/04 5-98 OFA27G YLW

Dam

CH Sylvan Meadows Sassy "Cassie" CGC, WC SN211221/04 12-97 YLW

Dam

Lousco's Singing in the abby Black OFA Good, elbows clear, CERF.

Sire

Hunt Club Bailey, OFA good, Elbows clear, SR 69279005

Dam

Gunsmoke's Little Lady, SN 73183819
X
DAM: Glenmirth Black Rock Brier "Brier" SR32954706
Sire

Spirit of Sherwood (UKG) OFA Hips Good, Elbows Normal, Eyes cleared annually Bonaventure Labs - John

Sire

Carromer Mystry


Sire

Poolstead Pretentious of Rocheby (Sire of 17 Champions)

Dam

Carromer Glamour Girl

Dam

Muriela Patrice

Sire

Lawnwoods April Jester

Dam

Mildura Mega

Dam

CH Pleasant Run Lady Genevieve CGC

Sire

CH Lenches Gallivant (UKG) Sire of 18 Champions gallivant

Sire

Eng. Sh Ch. Sandylands Gadabout (Sire of 12 Champions) Gadabout

Dam

Lenches Tiptop (Dam of 3 Champions)

Dam

Ch. Ridgeview Shaka Buff Puff (Dam of 4 Champions)

Sire

Ch. Ridgeview's Dusty Road

Dam

Ridgeview Miss Marquette (Dam of 3 Champions)

Puppy pictures and videos: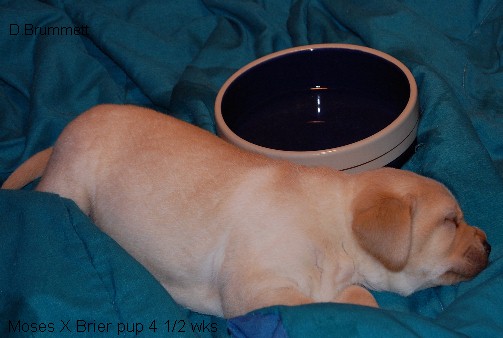 Black Rock Labradors, Indiana, USA
Updated 3/6/11 at 6:45 p.m.