Black Rock Bora "Bora"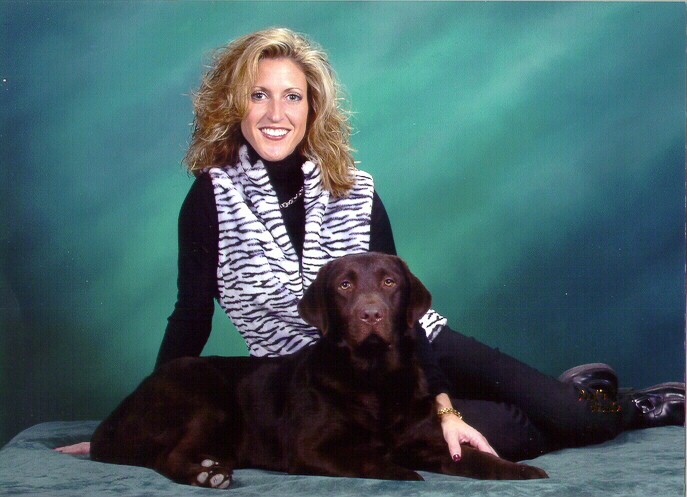 Bora and Tammi at 6 months old
Bora was whelped on March 24. She came from a litter of 9 (5 males and 4 females). Bora is dark chocolate and is so sweet. Bora is happy spirited and loving. Bora has a beautiful expression, head and balance. Bora is owned by Tammi Vachon of Ft. Wayne, IN. On 6/8/05, Bora successfully passed the CGC test and the Novice Preferred Jumpers with Weaves.
Black Rock Bora Bora NAJ, CGC SR044221/01
Sire: Liberty's Broad Ridge

OFA Prelims Excellent ~ Elbows Cleared ~ Eyes Cleared Annually

CC ~Whelped 5/14/02

(Ch pointed)

Sire: Ch Cavens' Cocca-Mo Brute (chlt) SN501709/02 DOB 11/12/97 OFA39G OFEL39 CERF40 AKC DNA #V196822 Bru
Sire: Ch Lindall A Bit Of The Action Bru
Dam: Ceasars Creek's Cassandra

Dam: Hunt Club Miss Corey CD WCI WC CGC TDI (chlt) SN599830/06 OFA24G OFEL24 CERF36 Corey

Sire:Ch Borador Willcare Master Copy (chlt) DJ
Dam: Hunt Club Chocolate Exlaire (chlt)
Ch Cedarwood BlackRock Sea Breeze WC CGC SN580021/05

Sire CH Cook's Midnight Bandit MH SN072258/04 7-96 OFA25F OFEL25 CERF65 BLK

Sire BISS INT FCI AM & Mex. CH Janwood Secret Agent CD WC SF074736 6-90 OFA24F BLK

Dam CH Alvgardens Mischief Maker of Janrod JH WC SF530101 9-93 OFA25G OFEL25 CHLT (SWE)
Dam Can CH Cedarwood's Ruthless Rochelle CD JH SN078823/03 2-96 OFA36G OFEL36 CERF61 CHLT

Sire CH Flying Cloud's Tai-Pan SG042087 3-93 OFA29E BLK
Dam CH Plantiers Ruthless Ruthie CD MH SF646064 8-92 OFA25E OFEL25 CHLT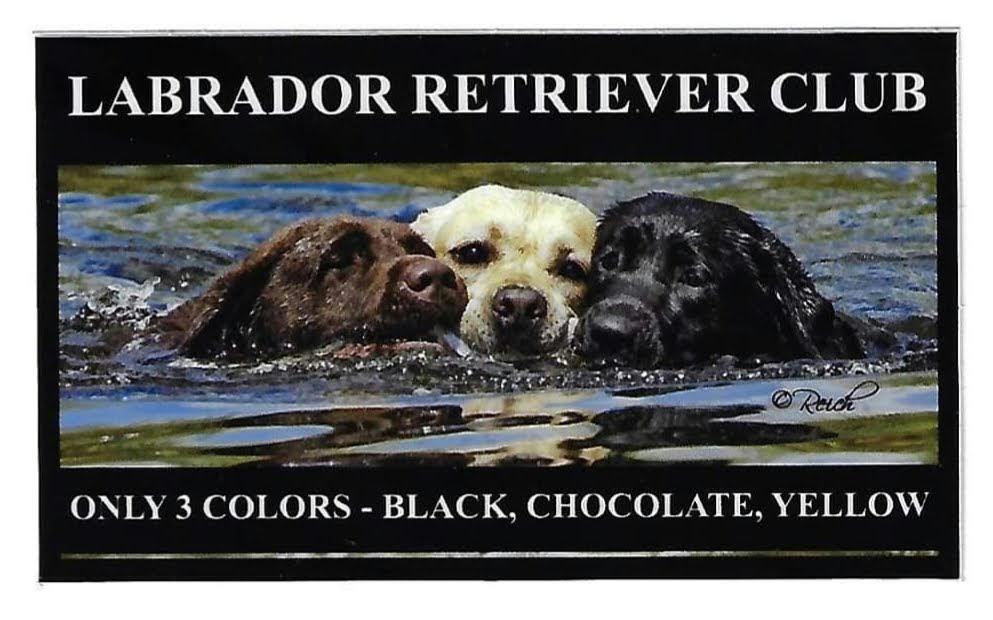 Where did I get the name Bora Bora: Bora Bora island is possibly the single most famous island in all the world. The legends, mysteries, and romance associated with the words "Bora Bora" bring an almost mystical presence to the island. Part of the allure has to be its almost unbelievable beauty. Two towering peaks of sheer black rock dominate the center of the island and make an impressive backdrop to an assortment of blue waters that will dazzle the eyes. Bora Bora's lagoon is its most treasured feature, and allows the traveler many opportunities to experience it in a variety of ways. Windsurf, jetski, scuba dive, swim, bask in its warmth... the list goes on.

Bora Bora Island.com is the complete guide to Bora Bora. We also love the Bora Bora perfume by Liz Claiborne. Bora Bora for Women by Liz Claiborne is truly paradise found. An uninhibited tropical floral rush of passion. Experience a journey of undiscovered facets of a flower, exposing natural elements evocative of elsewhere.
Puppy photos: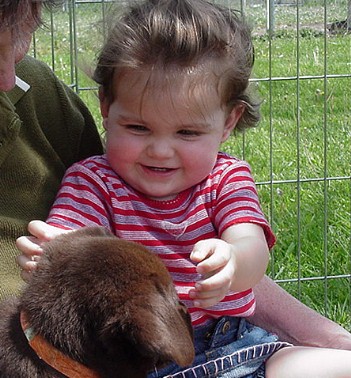 Hannah Ellsworth with Bora on 5/8/04
Video: BoraHannah5804
Home: BRlabs
Updated 1/15/05 at 7:30 p.m.