Black Rock Labradors
presents
Black Rock Braxston WC
Braxston was whelped on November 25, 2007 by (Belmont X Scoby). She has an outstanding head, expression, thick double coat, great balanced movement and has a lovable temperament.
Braxston is full of life and is so sweet. Braxston * OFA Good * Elbows normal * Optigen normal by parentage * CERF'd annual *EIC Cleared * Pure Chocolate "C" * Full detention
Pedigree of Black Rock Braxston SR46810601
Sire:

Huntmor Work of Art "Scooby"

AKC# SR169509/01, w: 4/4/2004

Color:Chocolate, Vetgen VIII/Cc, DNA #V371927

CHIC# 31122, Hips:OFA Good, Elbows:OFA Normal

Heart:OFA Clear, CERF: Current, prcd-PRA:Clear

EIC: Clear, Full Dentition

Sire: Bubbling Picasso, Chocolate, Hips:A-A, Elbows:0-0 Eyes clear Picasso
Sire:

GB CH Cambremer Tom Cobbley of Charway, Black, Hips: 1,1 Elbows: 0,1, Eyes Cleared

Dam: Bubbling Claire De Lune, Black, Hips A:A, Eyes Cleared

Dam: Coldwater's CK Catamaran, Black, OFA25E/OFEL/OFCA, CERF/Optigen A1

Sire: CH Boradors CK Max, Chocolate, OFA25G/OFEL/CERF
Dam:

Cldwtr'sNSandBchsByCitadel, Black, OFA40G/OFEL/CERF

Dam:

OFA Good, elbows, Optigen Clear, AKC Major Pointed CHLT

Sire: Ch Caven's Coca-Mo Brute SN501709/02 dob: 11-12-97 Hips OFA Good Elbows- BruteCHLT
Sire: Ch Lindall A Bit of the Action Hips OFA-Good Eyes-CERF'D CLEAR 12/99 DOB 3-7-91 BLK
Dam: Ceasars Creek's Cassandra,BLK
Dam: Ch Cedarwood BlackRock Sea Breeze WC CGC SN580021/05, OFA Excellent, Elbows clear, Eye Cerf. CHLT
Sire BIS, GMHR, Int. (FCI), Am. & Mex. Ch Cook's Midnight Bandit MH, TT CH Cook's Midnight Bandit MH SN072258/04 7-96 OFA Good OFEL25 CERF65 BLK
Dam: Can CH Cedarwood's Ruthless Rochelle CD JH SN078823/03 2-96 OFA36G OFEL36 CERF61 CHLT
In the Field: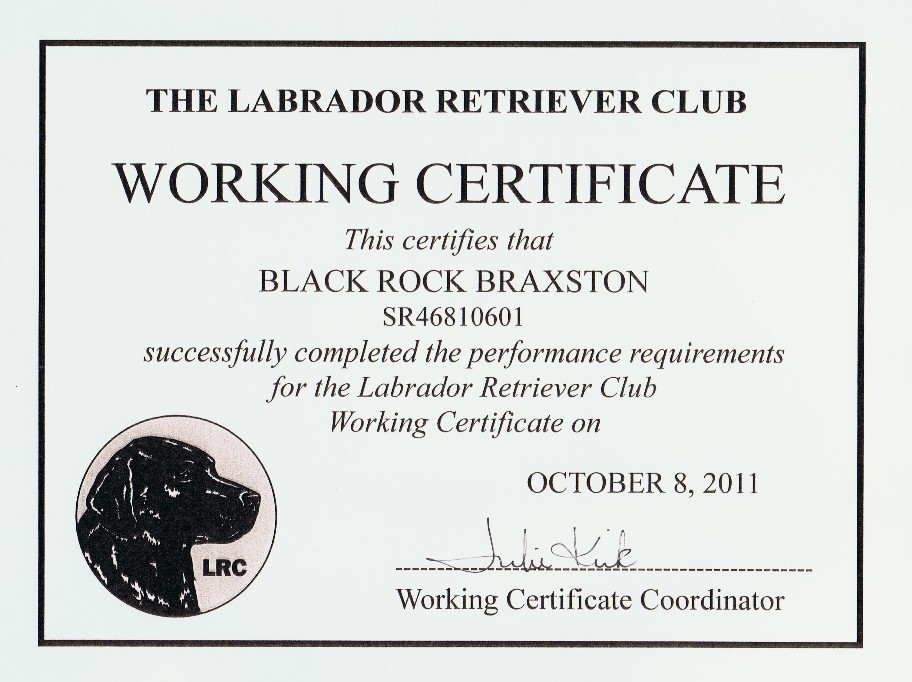 On 10/8/11, Braxston passes the HLRC Inc Working Certificate (What is a WC?) test judged by Chris Cornelius, AKC Judge # ZG514 at the Cass County Izaak Walton League, Logansport, IN. (Handled by Jolene Holtz)
Braxston in the Field:
Braxston night retrieving on 10-22-11
Braxston Puppy Pics: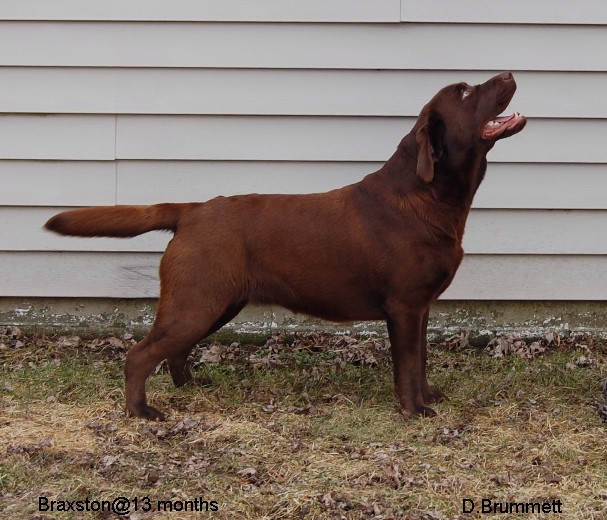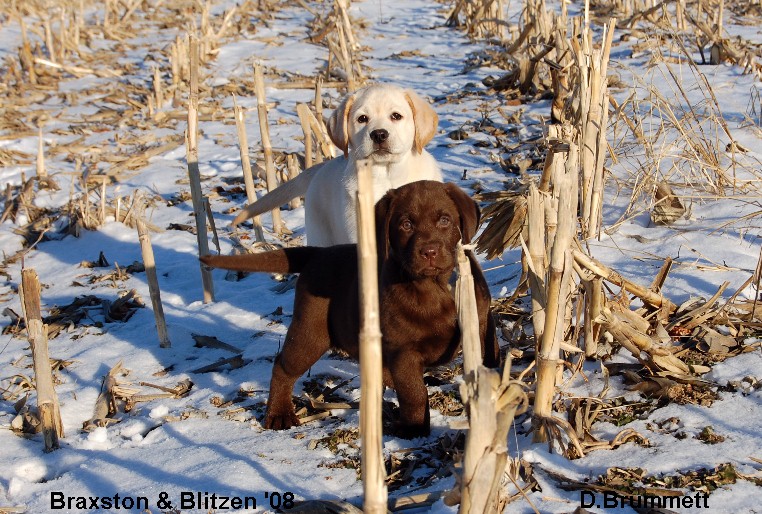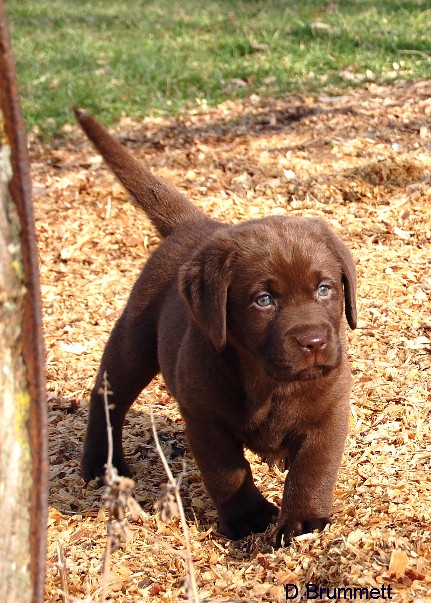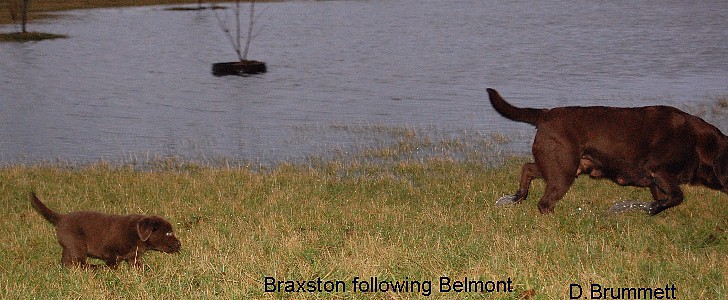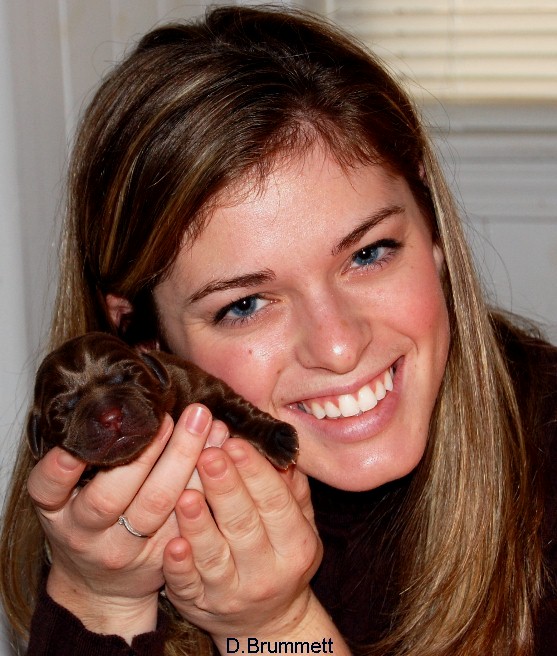 ---
Braxston's sister Black Rock Night Breeze "Breeza"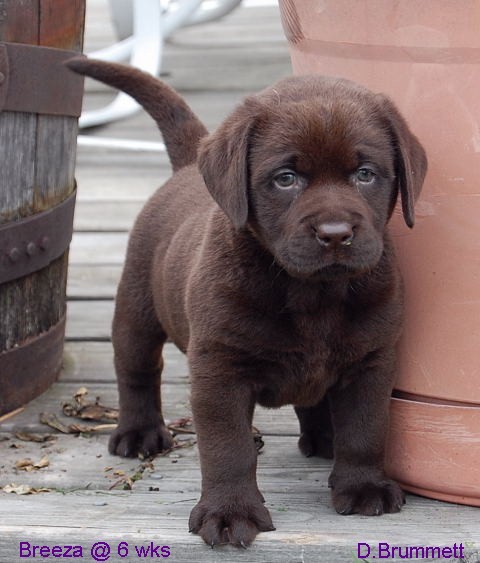 Braxston's Pups: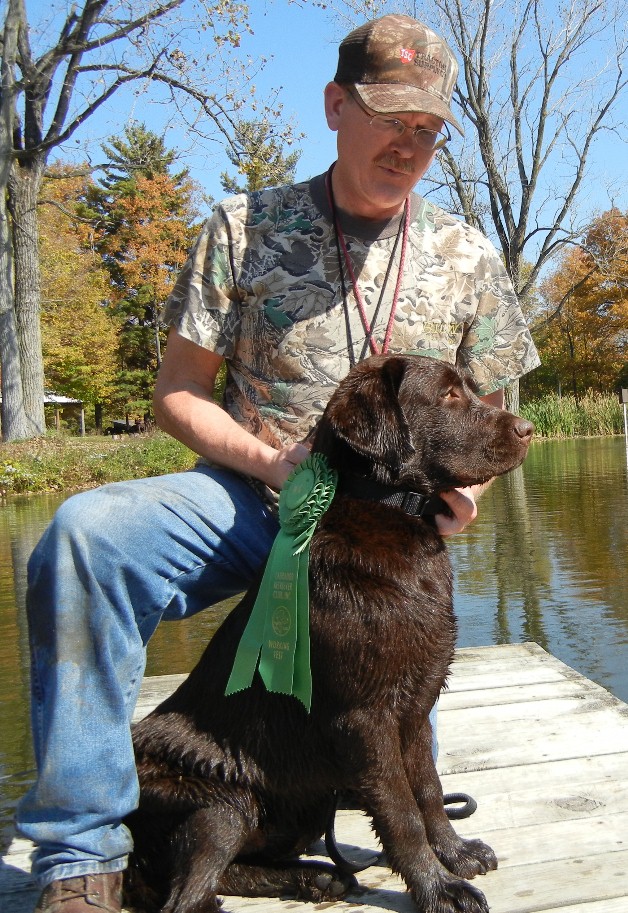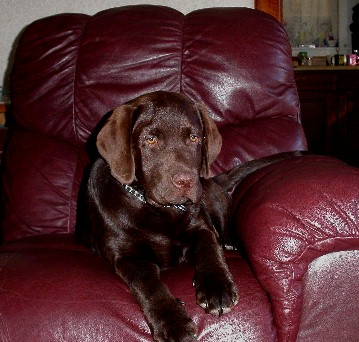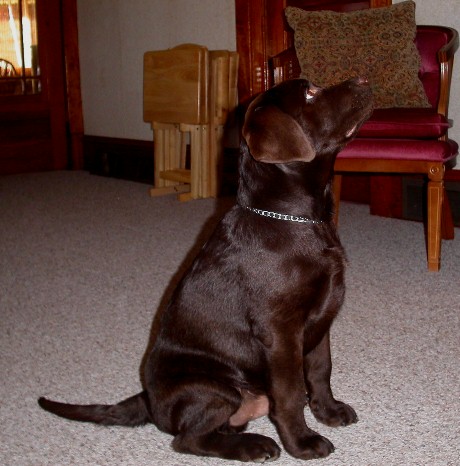 ---
Updated 10/9/11 at 10:00 p.m.