Black Rock Labradors
Presents
Morgan's Bugle Boy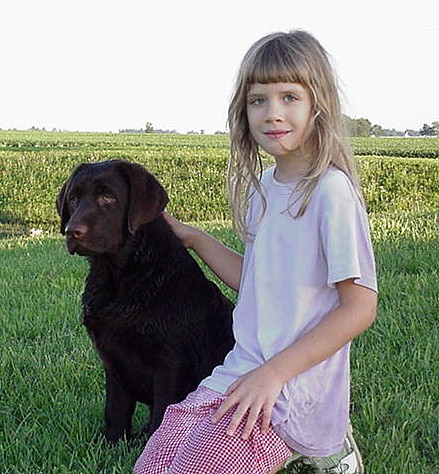 Bugle at 4 months old and his friend Erin
Bugle Boy was whelped on March 6, 2005. Bugle was in a litter of 9 chocolates (7 males and 2 females) Bugle has a very dark chocolate coat. Bugle has beautiful head, tremendous double coat, strong bone, muscular front and rear movement, beautiful expression. Bugle Boy came from Sally Cockey, Morgan Kennels in West Union, (WV PARKS) West Virginia.
Morgan's Bugle Boy SR24889403
Sire

AM/Can. Ch Labradale's Coffee Crisp, SR06912001, DNA #V306222, OFA Good, Elbows clear, eyes CERF'd annually


Sire

Ch Borador Willcare Master Copy, WC, SN17202306, Good, Elbows clear, DNA #V32727




Sire
Ch Willcare's Masterpeice CD, JH, WC, SF908655, OFA Ecellent, Elbows clear, DNA #V27640
Dam
Borador's Not Bad for Brown,
Dam

BISS Can. Ch Miron Kaffee Latte at Labradale, SN69377001


Sire
Can/Am ch. Boothgate Cheif Producer, SN65737601, DNA #V249450
Dam
Josabry Moka-Kin
Dam

Brighton's Double Trouble, SN 81803601, OFA Good, Elbows clear, eyes CERF'd annually

Sire

Dickendall Davaron Anslo JH, SN21638801, OFA Excellent, eyes CERF'd annually

Sire

Ch Dickendall Aronld, SF639713, OFA Good, DNA #V33655


Dam

Waterbound River Witch, SF781746, OFA Good

Dam

Marlin Brighton Trubella, SN47428404, OFA Good, Elbows clear, eyes CERF'd annually


Sire
Fin.World Ch Bubbling Bedouine, SN43476201
Dam

Am/Can Bda. Ch Marlins Flying Cloud Falling for you CD, JH, SN11944201, OFA Good, Elbows clear

This pedigree page was built for free at SitStay.com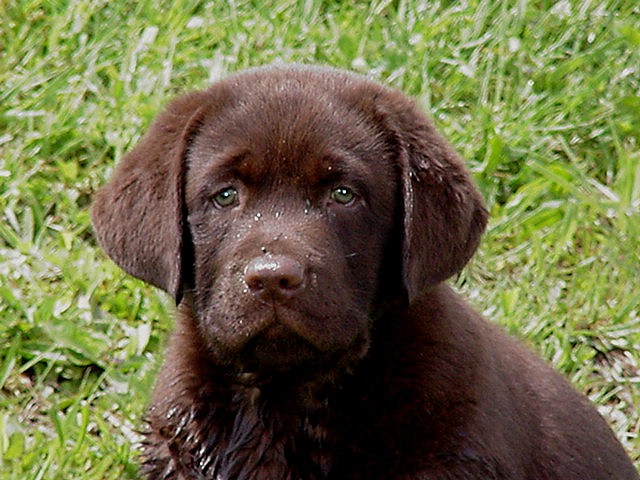 Bugle boy at 9 weeks old.
Boogie Woogie song - The Andrews Sisters, Boogie Woogie Bugle Boy
U.S. REGULATION BUGLE™ Formerly made by Rexcraft™ and Buglecraft™ This is the same bugle that has been used for years by the Boy Scouts of America, the United States Army, Navy and Air Force and many VFW units around the world. Made of high quality Brass and by craftsman with years of experience. With reasonable care, this bugle will last a lifetime.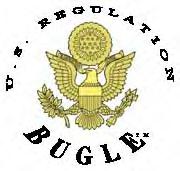 Puppy Photos: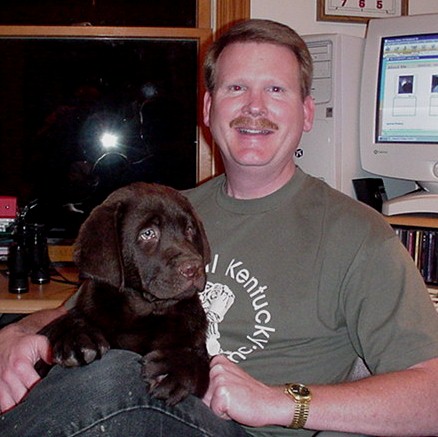 r
Dale and Morgan's Bugle Boy at 3 months old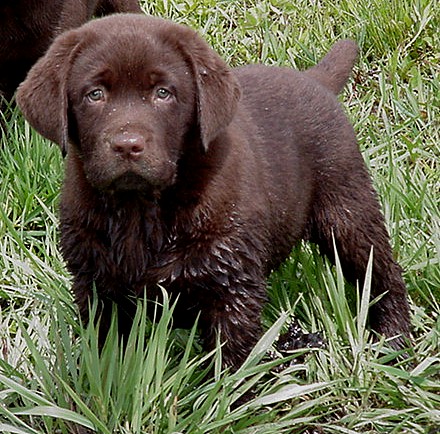 Bugle boy at 9 weeks old.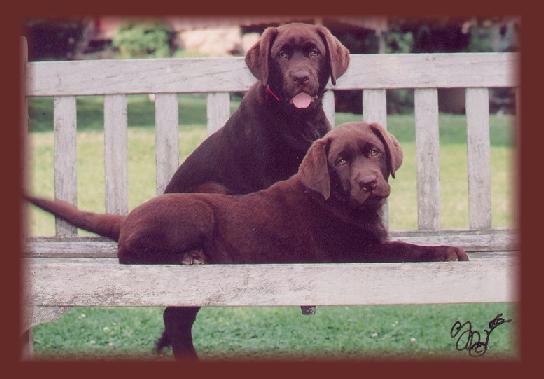 Bugle Boy's sisters
Clearances:
On 11/7, Bugle was examined by Deborah Stephan, DVM, MS, DACVO at Indianapolis Veterinary Specialist and found to have normal eyes.
Home: blackrocklabs
Updated on 11/7/05 at 11:40 p.m.