Black Rock Labradors
Presents
Black Rock Four Seasons Encore "Cora"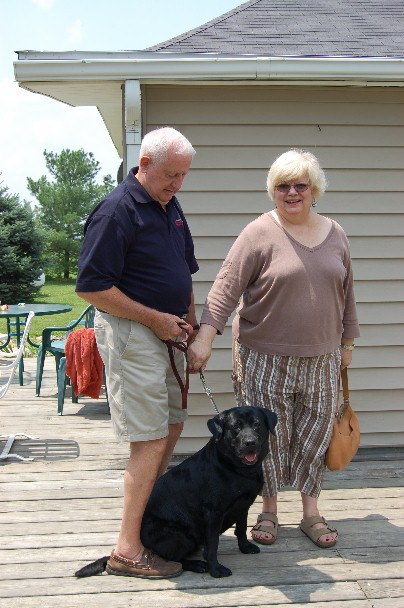 Cora is owned by Mike and Cathy McCray, Evansville, In.
Cora was whelped on August 10, 2002. Cora has a nice head, great double coat, strong bone, muscular front and rear movement, beautiful expression and she happy all the time. Cora has the sweetest personality and full of energy. Cora's litter: Belize X Bravo 2002 litter
Black Rock Four Seasons Encore "Cora" SN919699/03
Sire

CH SYLVAN MEADOWS BLACK ROCK Bravo WCI, CGC, WC SN709238/01 YLW




Sire
CH Hunt Club Sho N Tail Risky Business "Kruse" SN409221/04 5-98 OFA27G YLW





Sire
CH Tabatha's Drifter at Dickendall JH (Retired) SN 936340/04 4-93 OFA28G OFEL28 CERF91 BLK DNA Profile #V34550
Dam
Hunt Club Sealed With A Kiss SN024414/08 10-95 OFA27G OFEL27 BLK
Dam

CH Sylvan Meadows Sassy "Cassie" CGC, WC SN211221/04 12-97 YLW




Sire
CH Hunt Club Hennings Mill Gino NM981467/09 12-93 OFA25G OFEL25 YLW
Dam
Sylvan Meadows Coalchelsino SM802083/01 5-93 BLK
Dam

GINGERBRED BLACKROCK BELIZE WC SN/759919/03

Sire
CH Tabatha's Gingerbred Cutter JH, CD, CGC SN128293/02 2-96 OFA24G BLK DNA PROFILE# V66243

Sire

CH BANNER'S MUSKELUNGE BUCKEYE SM945026/01 7-93 OFA24G OFEL24 CERF86 CHLT


Dam

CH TABATHA'S INSPIRATION SF519369 12-92 OFA24F BLK Inspiration webpage


Dam

HENNINGS MILL GINGERBRED ATM SN348929/01 2-99 OFA24E OFEL24 BLK


Sire
CH Guidelines Master Card SN264903/01 10-95 CERF76 BLK (SWE) DNA PROFILE #430294
Dam

HENNINGS MILL'S COUNTRY CHARM SF446735 11-92 OFA32G YLW

This pedigree page was built for free at SitStay.com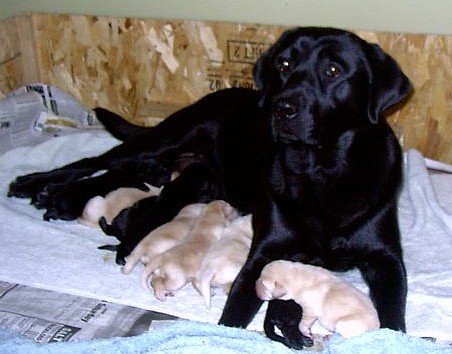 January 3, 2005 Cora's litter
Cora puppy photo: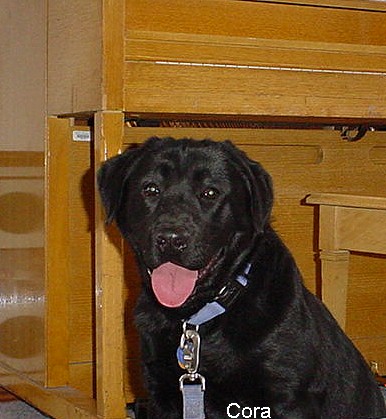 Puppy show: 12/03/02 Well, Ms. Cora made her "public debut" last night a caused quite a stir. Steve said "You've got yourself a great little show puppy there." I would bait her to where he could see her front and her expression. He said "You're right to show me her front. She's very nice. She's going to be a nice show dog." He said she really moves well too. You guys, she just goes in there and says "OK! I'm here! Look at me! I'm worth it!" She didn't tire the whole two hours. She free bates beautifully. Gating her is funny and stacking is taking a little work..but she had a blast! It was really fun. She did, however, think all the dogs should play with her. And boy did they want to. Before long, they all wanted to play...with each other! It was a completely different class last night. It was sooooo fun and lively. I think Cora had a lot to do with it. She's really special.
Cora's Brothers and her Sister:
Cora's daughter:
Home: blackrocklabs
Updated on 7/8/08 at 7:15 a.m.